Shortly after settling down in Santa Maria I began playing the sax in the local marching band; we are the only band in the island, so we perform in all of its civil and religious events. It's a great way to socialize and get to know the island and its people.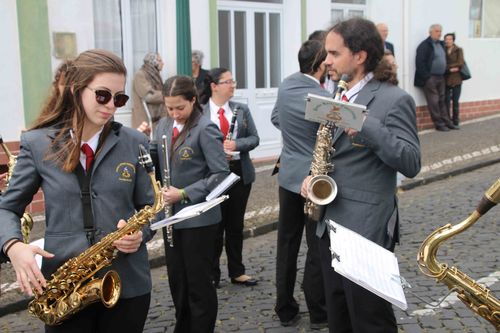 Here we are playing inside a local church; all local festivities, except Carnival, begin with a religious procession and mass:
This is at the inauguration of the island main festivity (Mr. St. Christ of the Miracles):
We also do concerts with more modern repertoires, I even made some (failed) attempts to introduce a few anime songs... however due to COVID the band has been inactive since March 2020.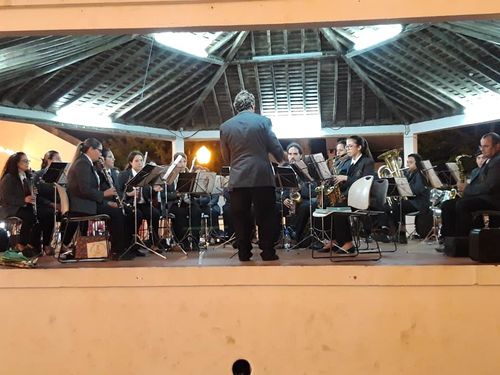 Santa Maria marching band performs a concert in the island main square
Often we are asked to perform at different events, this is in a neighborhood private party during 2019 Saint John festivities; the girls are cosplaying corn-cobs:
And here we are passing in front of the island cathedral: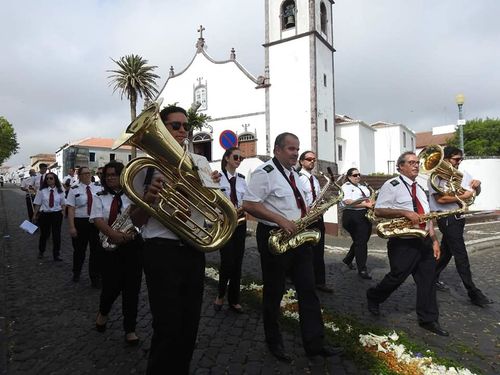 ---