Introduction: what is naqiao.hk?
Well, in short, just one more personal site on the Net, actually (June 2018) I don't have any "master plan" for it, just updating it with a few articles on personal thoughts and hobbies as time permits.
The reason it's hosted in a Hong Kong domain comes from a long time ago, when I happened to get to the first positions in Google regarding Chinese Astrology, in spanish, with my old site LasCartasDeLaVida.com, you can see the increase in traffic in the following graph (full stats here):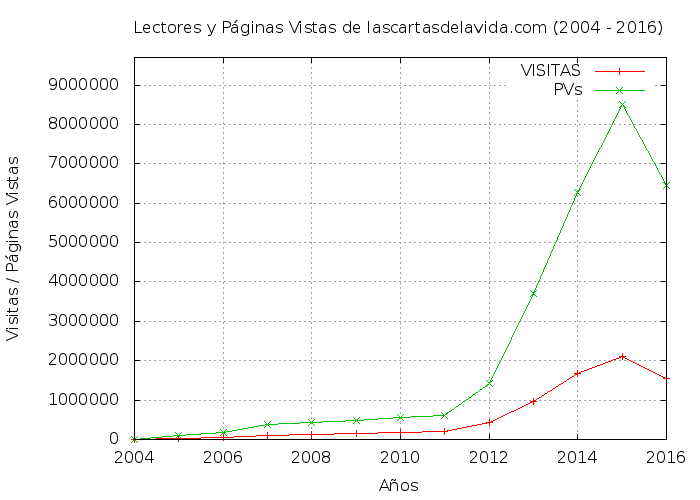 As you can see, between 2012 and 2015 things looked pretty nice, I even began to do some real money with Adsense and selling Amazon books, then I had the obvious idea of trying to do the same in other languages, first it was the english and portuguese versions, and then the chinese one, which, as you can guess, was hosted in this domain, but it never worked as expected, it's not easy to get to be seen by millions of chinese people in Internet, at least not from outside of China.
But as "Na-Qiao" happens to be the pinyin transcription of my spanish name (Nacho), and mostly everybody understand english in Hong Kong... I decided to keep the domain name and use it for some kind of personal blog which is what you can see now.
Hope you enjoy it!