Near a cliff over the Sea is Malbusca, an Azorean tiny town where around 40 people live; here there are many more cows than people, houses have no number, and the postman knows everybody by his/her name.
One of its good points is that rents are much cheaper than in a city, so for people like me, working remotely, it's a logical choice when deciding where to live.
This is the house where I have lived since March 2018: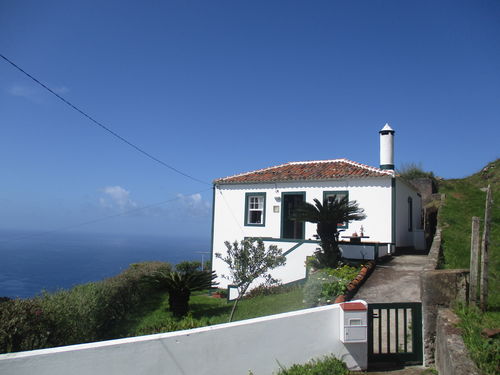 It's a traditional Azorean house built of stone more than a century ago, it has no luxuries, but I like it, somewhat it has the charm of simple old things: windows, doors and roof are made of wood, there is no access by car and the only noises you hear are those of the little animals living around.
The worst part of it is the high humidity we have during much of the year; sometimes fog can last more than a week, with the hygrometer well over 80% day and night, it can be really annoying: towels will never dry, stored clothes will get bad smells, and even the house will change from white to green outside!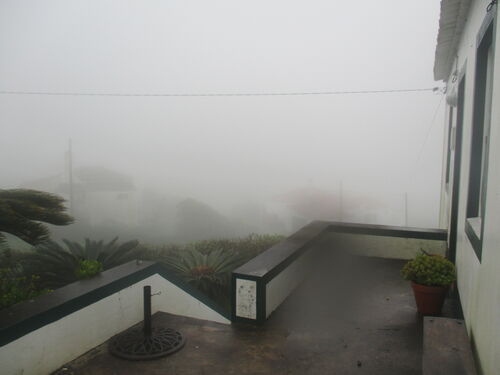 ---